Do you require a gaming laptop from MSI? In that case, you ought to read this review of the MSI GS63 Stealth-010. Outstanding gaming laptop with a potent gaming performance is the MSI GS63 Stealth-010. Also, there are a lot of ports on this laptop, including Thunderbolt. The laptop is somewhat pricey, though.
Pros and Cons of MSI GS63 Stealth-010
| | |
| --- | --- |
| Pros | Cons |
| Beautiful design | Costly |
| Adequate specifications | Average battery life |
| Fantastic GPU performance | |
| An abundance of ports | |
MSI GS63 Stealth-010 Summary
In this article, We you will read details information about performance of a powerful gaming laptop MSI GS63 Stealth-010's CPU, GPU, RAM, storage, and battery life design, display, ports, and connectivity.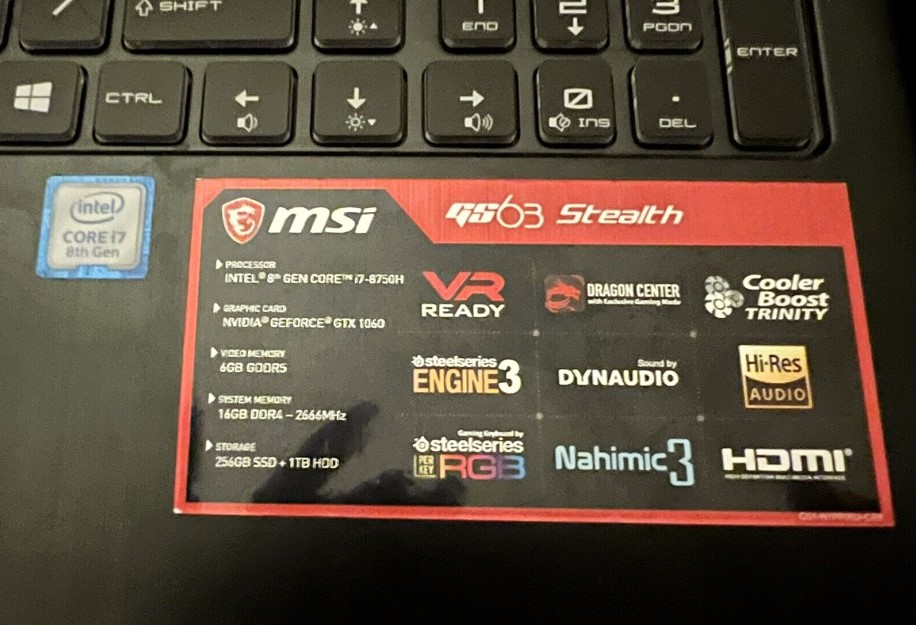 On a scale of one to 10, I will also rate the laptop's performance and my personal opinion in many aspects. In addition, I'll provide the MSI GS63 Stealth-010's benchmark test outcomes in various parts of this review article.
Not only that, but I will also contrast the laptop with a few of its main rivals. As a result, after reading this evaluation, you should be able to determine whether the MSI GS63 Stealth-010 is pricey or not.
Powerful gaming laptops are made by the Taiwanese manufacturer Micro-Star International (MSI). The company produces smart robotic products in addition to gaming laptops and sponsors eSport competitions.
As a result, MSI introduced the MSI GS63 Stealth-010 in 2018 to expand its lineup of gaming laptops. This laptop is an impressive gaming laptop with a long list of fantastic characteristics.
Yet, it appears that MSI is not willing to compromise the quality of its gaming laptops in order to reduce their price. Therefore, the MSI GS63 Stealth-010 is rather expensive, starting at $1,499.77. (as of May 2022).
Even so, you will forget the MSI GS63 Stealth-010's hefty price due to the performance it offers. The remaining sections below can be read to learn more about this performance.
MSI GS63 Stealth-010 Design, Display, Ports, and Connectivity Review
In general, MSI laptops have a nice appearance. The MSI GS63 Stealth-010, thankfully, is not an exception.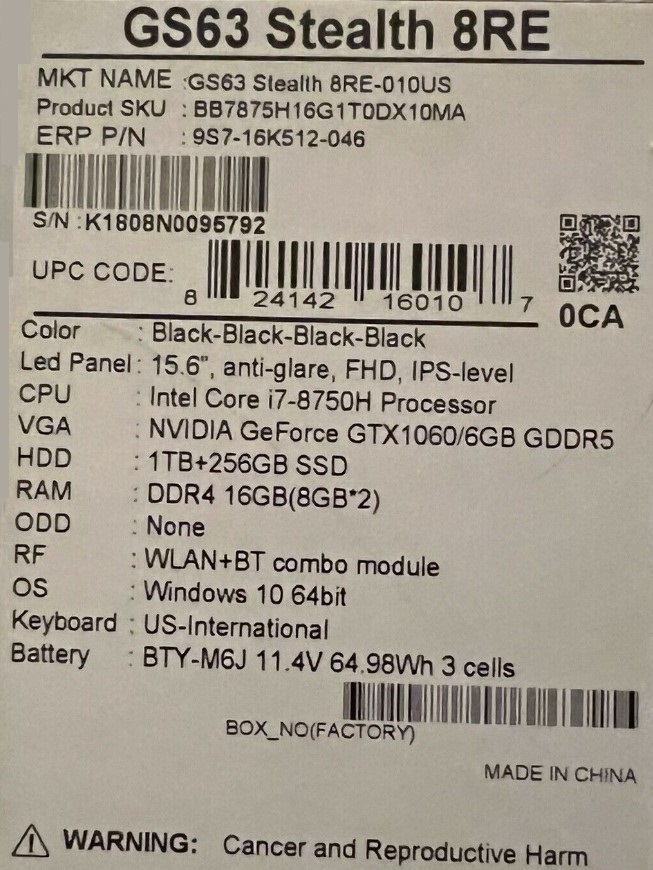 Design
Indeed, MSI uses top-notch components to build several of their laptops. The MSI GS63 Stealth-010's case is made of lithium-magnesium and has a brushed metallic appearance.
In fact, the surface of this laptop's shell is smooth and pleasant to the touch. The laptop's body is entirely black, with the exception of certain crimson linings that give it a stunning appearance.
Two vertical trims can be seen on the left and right sides of the lid, as well as small curves all the way around the corners. In addition to these trims, the lid's center is adorned with a red MSI logo.
This emblem, like those on the majority of gaming laptops, flashes continuously while the laptop's screen is on. In addition, a white "MSi" lettering is tastefully positioned above this emblem.
Moving on, the corners of the laptop's base house the two tiny hinges that hold the lid of the MSI GS63 Stealth-010 in place. Users may open the lid with one hand since these hinges are flexible and not too tight.
The MSI GS63 Stealth-010 has the following dimensions: 379.9 x 248.9 x 17.5 mm (W x D x H) and weighs 1986.7 g. Although this laptop is relatively heavy, most of its rivals are heavier.
In this design evaluation area,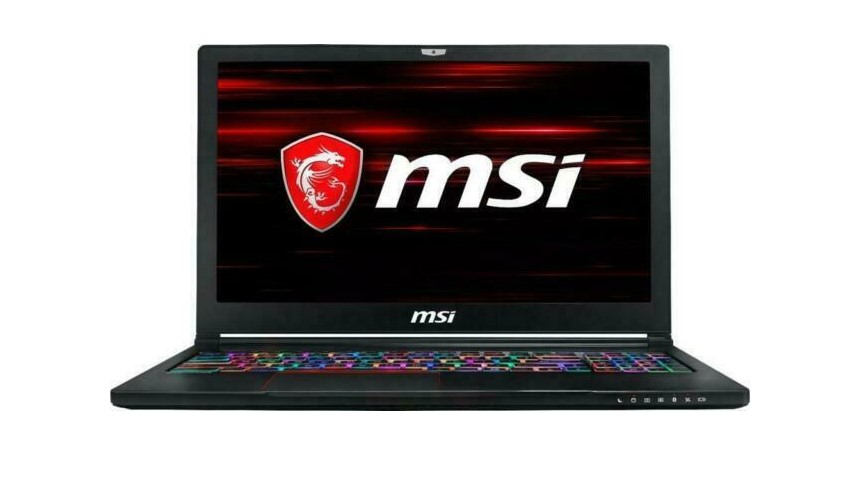 Display
The lid may also open 180 degrees thanks to the hinges. As a result, if you'd like to, you can lay the laptop flat on a surface. You will see a 15.6-inch FHD (1920 x 1080) resolution display when you open the laptop's lid. There are many features on this display that should make your gaming experience immersive.
The display's IPS (In-Plane Switching) panel allows it to give wide viewing angles of up to 178 degrees, so that's the first thing to mention. As a result, the information of the display will still look sharp and clear even if you are sitting close to 180 degrees from it. Its display's IPS panel and other features include a 120 Hz refresh rate and a 3 MS response time. To be clear, the pace at which a computer display produces new images each second is known as its refresh rate.
Furthermore, the refresh rate of the display may be just as crucial as the clock speed of the GPU. This is due to the fact that, even though your laptop's GPU can render several frames per second, you will only see as many as the display can draw.
Thus, the 120 Hz refresh rate of this laptop's display ought likely result in smoother, crisper visuals. enhancing the laptop's overall gaming experience in the process.
Contrarily, response time measures how quickly each display pixel switches from one color to another. Thus, fast-moving material like racing games will be highly smooth and engaging on the MSI GS63 Stealth-010's display with a response time as quick as 3 milliseconds. The display of this laptop is surrounded by large bezels, which could be distracting while playing games. The centre of the bottom bezel's white "MSi" lettering is visible.
Similarly, the top bezel's center has an HD webcam. Although it might not be ideal for selfies, this webcam works well for Skype and zoom video chats. This is as a result of the hazy images the webcam produces. Yet, if the surroundings are well-lit, the webcam might be able to record quality photographs.
Keyboard and Touchpad
Going on to the base, MSI created some amazing designs for the keyboard of the MSI GS63 Stealth-010. SteelSeries Engine 3 powers the full-sized keyboard. This keyboard has a 3-zone RGB color customization feature and is completely backlit. This suggests that you may choose any hue you want for each zone to shine in, which is pretty astounding. The keyboard's key travel is 2.2 mm as well. Key travel refers to the distance a key travels before striking the ground hard.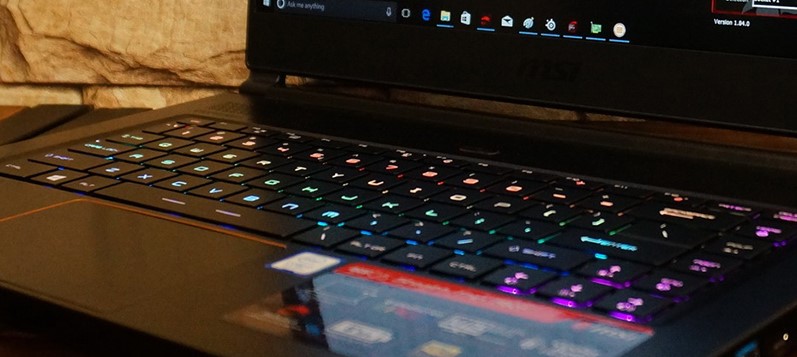 So, typing on the keyboard of this laptop should be enjoyable and comfortable with key travel of 2.2 mm. Also, the keyboard ought to provide a good gaming experience. The placement of the Windows key on this laptop's keyboard differs slightly from other keyboards. The Windows key is often found at the left end of the keyboard's bottom row of keys.
Nevertheless, it is located at the right end of the bottom row of keys on the keyboard of the MSI GS63 Stealth-010. Nonetheless, this weird Windows key placement is typical of MSI laptops, so it might not be a major concern. Despite this, the MSI GS63 Stealth-010's keyboard has a sizable, slick-looking touchpad at its base. The integrated click buttons on this touchpad are incredibly responsive. The touchpad is responsive and precise as well. As a result, using the touchpad for navigation and cursor control should be relatively simple.
Ports
The MSI GS63 Stealth-010 has a respectable number of ports, so let's go on. One USB 2.0 port and one USB Type-C port that also doubles as a Thunderbolt port are located precisely on the right side of the gaming laptop.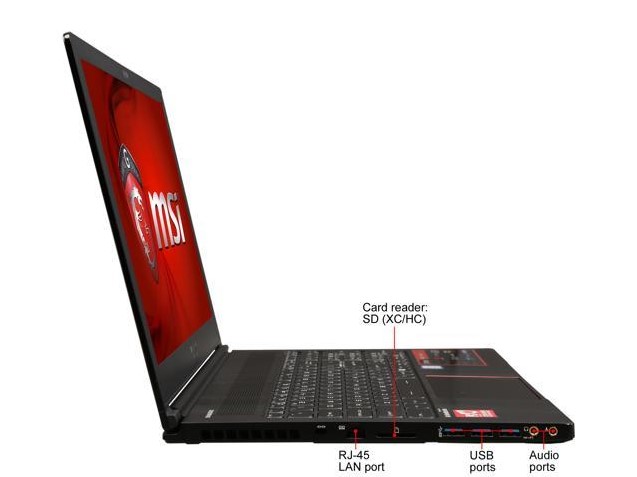 Moreover, there is a charging connector, a Mini-Display port, and one HDMI port on the right. An Ethernet port, a 3-in-1 card reader, a microphone jack, a headphone jack, and three USB 3.2 ports can be found on the left side of the device.
The MSI GS63 Stealth-010 has Bluetooth 5.0 and a WiFi 5 card for wireless communication (802.11ac).
These two wireless modules are impressive examples of cutting-edge wireless technologies for data sharing. You won't feel the need for a newer version any time soon, even though they have successors. It has several air vents for hot air exhaustion on the bottom. The laptop's two GPU cooling fans and lone CPU cooling fan are responsible for dispersing the heated air.
This laptop ought to maintain its cool even during prolonged gaming sessions. Having said that, let's discuss the laptop's size and weight.
Rating
I'll give the MSI GS63 Stealth-010 a score 9/10.
MSI GS63 Stealth-010 Processor (CPU) Performance:
A 6-core Intel Core i7-8750H processor with 9 MB of cache memory powers the MSI GS63 Stealth-010.
For your information, the cores are just various primary areas on the CPU where various functions can be carried out. In the meantime, the processor's cache memory, a storage unit, temporarily stores data to speed up task execution. A CPU with more cores and cache memory should typically complete jobs more quickly. As a result, the processor in this laptop ought to perform better than processors with less cores and cache memory
The Processor of the MSI GS63 Stealth-010 operates at base frequencies of 2.20 GHz and boost frequencies of 4.10 GHz. It should be able to handle the majority of demanding jobs like video editing and high-end games in terms of performance with this CPU. To be clear, the single-core score is obtained when only one core of the CPU is employed to handle the tasks. The multi-core score is obtained when the workloads are processed by each core of the CPU.
MSI GS63 Stealth-010 Memory (RAM) Performance:
With two RAM slots and 16 GB of regular memory installed in one of them, the MSI GS63 Stealth-010 has two RAM slots. It uses DDR4 Memory. Moreover, the laptop can support up to 32 GB of memory. As a result, you can increase the default memory to 32 GB.
Undoubtedly, such an upgrade will improve the laptop's performance. But, I think the laptop's usual 16 GB of memory is sufficient for it to run the majority of high-end games smoothly. Also, the laptop's ability to multitask will be flawless with the normal memory. In relation to that, this laptop should be able to operate 40 Chrome tabs at once without experiencing any slowdown.
MSI GS63 Stealth-010 Storage:
The GS63 Stealth-010 from MSI is available with either an M.2 SSD or a SATA HDD (Solid State Drive). But, two factors—speed and storage space—will influence which storage choice is used. In general, HDDs offer higher storage capacity whereas SSDs are speedier.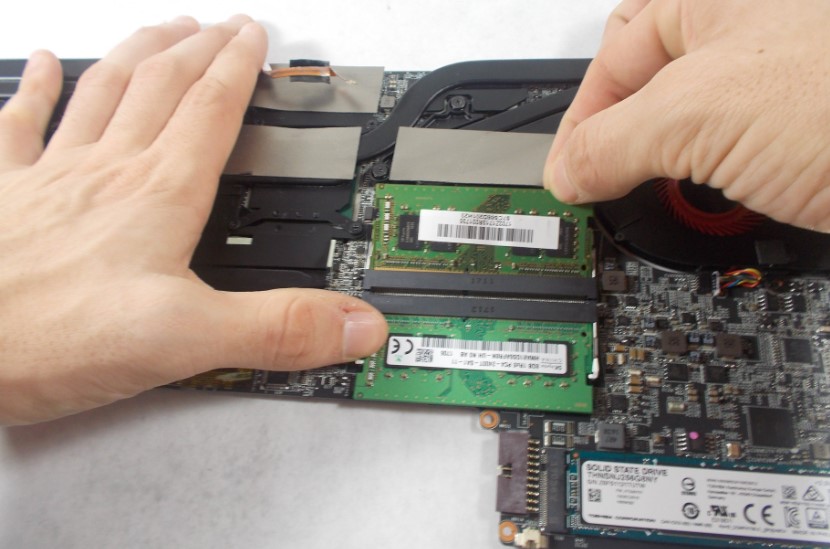 Speaking of storage, the SSD on the MSI GS63 Stealth-010 can only accommodate a maximum of 256 GB. The HDD, on the other hand, supports up to 1 TB of storage. It is obvious that the HDD choice provides more storage space than the SSD option. Yet, compared to a laptop with an HDD, the laptop with SSD will undoubtedly load and save things much more quickly.
MSI GS63 Stealth-010 Graphics Card:
The dedicated graphics card in the MSI GS63 Stealth-010 is standard for a gaming laptop. The NVIDIA GeForce GTX 1060 is the brand name of this graphics card.
The GPU's maximum frequency is 1670 MHz, with a base frequency of 1404 MHz. Moreover, this laptop's GPU has a separate VRAM of 6 GB GDDR5 as a dedicated graphics card.
The graphics card should be able to successfully handle graphics-demanding apps thanks to this dedicated VRAM. Moreover, AAA games should play smoothly on it. The MSI GS63 Stealth-010, for instance, achieved 65 frames per second while playing The Witcher 3 at high graphics settings when using the GPU. Also, the laptop produced a frame rate of 88 fps while playing Dragon Age: Inquisition at high graphics settings.
MSI GS63 Stealth-010 Battery Life:
Three 3-cell 65 WHr Li-Po batteries are included with the MSI GS63 Stealth-010. How long this battery would last the laptop was not stated by MSI. I will thus highlight the laptop's performance on a battery rundown test in order to give you information about its battery life. In this test, an HD YouTube movie will be streamed nonstop until the laptop shuts off.
Also, the laptop is set to "Balanced Mode" with 40% brightness during the test. As a result, the MSI GS63 Stealth 010 had a battery life of only 4 hours, 36 minutes, at the end of the test.
Frequently Asked Questions About MSI GS63 Stealth – 010
Q1. Is Bluetooth Available on The MSI GS63 Stealth-010?
Ans: Yes, Bluetooth is available for wireless connectivity on the MSI GS63 Stealth-010.
Q2. What Year Did MSI GS63 Stealth-010 Launch?
Ans: In 2018, the MSI GS63 Stealth-010 was introduced.
Q3. Is Thunderbolt 3 Supported by The MSI GS63 Stealth-010 ?
Ans: Yes, a Thunderbolt 3 port is included with the MSI GS63 Stealth-010.
Q4. What Is The MSI GS63 Stealth-010's Price?
Ans: In May 2022, the MSI GS63 Stealth-010 had a starting price of $1,499.77. (when I wrote this review).
Q5. What is the MSI GS63 Stealth-010's Memory capacity?
Ans: The MSI GS63 Stealth-010 comes with a regular 16 GB DDR4 RAM and has two Memory slots. Also, utilizing the provided RAM slot, you may increase the laptop's memory to a maximum of 32 GB RAM.
Conclusion:
This laptop has a potent Intel Core i7 processor and a dedicated NVIDIA GPU, to name a few of its specifications. In addition, the laptop has a great keyboard and a stylish appearance. Yet, the MSI GS63 Stealth-010 has an average battery life, much like the majority of gaming laptops on the market. Also, the laptop is not cheap.
Still, you should take the MSI GS63 Stealth -010 into consideration if you're looking for a strong gaming laptop from a reputable manufacturer.